08 March 2022
8:30am - 3:30pm
Bedford College Norwest
2 Columbia Ct
Baulkham Hills NSW
Everyday Peacemaking For Schools
Tired of being buffeted by conflict around you? Wondering what God is doing when peace is absent? This first course will help you focus on what God is doing in your everyday relationships and help you be someone who makes peace rather than fakes it or breaks it!
Our presenters
Daniel Presland
Daniel is a Presbyterian Minister in Sydney with a passion for seeing the Gospel impact and shape people. He has experience applying peacemaking through coaching and mediation. He believes peacemaking is more than finding resolution, it is reconciling valuable and loveable people through the grace of God. Daniel is married and has three children, where he is tested to apply his peacemaking skills. He enjoys time with his family, being in the sunshine, surfing, and a good coffee.
Jane Gibb
Jane holds a degree in education, a reflection of her lifelong passion for learning and helping others to learn. She has served in the church in many capacities and enthusiastically embraces opportunities to engage people with the transforming truth of Christ. As a trainer, Jane brings personal stories of her own transformation through a lifetime of trying hard, failing and falling into grace. A teacher, coach, conciliator and child of God, she wants everyone to know that God's love has power to change our hearts.
Description
In

this tra

ining, you will learn a simple framework for understanding and dealing with conflict
gain powerful peacemaking principles and relational tools
understand the biblical foundations of peace and reconciliation
discover gracious ways to deal with difficult people
have time to reflect upon your personal experience of conflict and peacemaking
learn how you can begin supporting and building a culture of peace in your community/spheres of influence
discover opportunities to glorify God, serve others and grow to be like Christ, even in the midst of conflict.
This level of training is suitable for all Christians as we work together to promote peacemaking in our own lives, families, workplaces, churches and communities.
This training does not have official NESA Professional Development accreditation (since changes made by NESA in 2020), however staff can still self-accredit for professional development credit according to the rules in your State or Territory.
Book with safety! 100% refund if training is postponed due to COVID-19 impact
Special offers
Please note early bird discounts are automatically applied to tickets purchased at least 2 months prior to the event.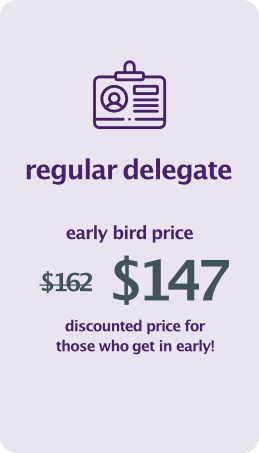 Cancellation policy
Please note our cancellation policy:
Up to one month before the course – $25 admin fee

From 1 month to 1 week before the 1st day of training – 50% of the fee will be refunded.

Within one week before the course – no refund will be given*

100% refund if the training has to be postponed due to covid-19
* For serious illness or emergency, a fee credit will be supplied to be used within 1 year. Registrants are responsible for registering for future training with credit supplied.
Registrations close – 2 business days prior to the training (minimal pre-work).